Erosion Control is a major issues on almost every jobsite.  By using a combinations of available products it can be mitigated.  This can include Reno Mattresses, Filter Fabrics, Wire Tied Rip Rap Mesh, as well as specialty coir mats and logs and both natural and synthetic erosion control mats and nets.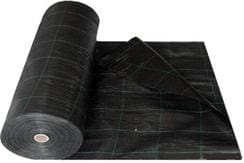 What Is Soil Erosion?
Soil erosion is a form of soil degradation that leads to the loss of the upper fertile layer of soil. A variety of environmental factors can lead to this natural or man made phenomenon, including wind, water, animals, and vegetation or lack thereof. Soil erosion has led to increased water pollution since the upper soil is carried into bodies of water, leaving less nutrient rich soil in place.
Erosion Sediment Control
Erosion sediment control involves keeping eroded soil on construction sites to ensure that it is not carried to nearby bodies of water. The practice helps prevent water pollution and should be employed together with soil erosion control methods. The products used for sediment control include:
Coir logs
Dewatering bags and tubes
Coir wattles
Silt fence
Straw wattles
Gabions
Erosion Control Blankets and Mats
Geocells
Soil Stabilization and Separation
Soil stabilization and separation is a process that helps increase soil's stability and improves the soil's engineering properties. Some of the available soil stabilization and separation products are:
Turf reinforcement mats
Geogrids
Soil Reinforcement
This is a practice that helps improve soil stiffness and strength. It involves placing tensile elements in the affected soil. Geo-engineering methods are used when it comes to this practice. Some of the available soil reinforcement products are:
Geotextiles
Erosion control blankets and mats
Geogrids
Geocells
Erosion Control and Its Uses
Erosion control methods help prevent and control water pollution and soil erosion. These involve the creation of physical barriers to prevent erosion, including hydroseeding, cellular confinement systems, fiber rolls, and gabions. You can use them for:
Controlling soil erosion after a fire
Slowing the flow of water in drainage ditches
Dewatering small water storage areas such as ponds and lagoons
Controlling soil erosion when carrying out a construction project
Reinforcing roads, especially gravel roads
Why Shop Erosion Control Products With Gabion Supply?
Erosion control products help prevent soil loss and facilitate vegetation root structure growth that controls soil erosion. These products include straw blankets, coir mats, filter fabrics, erosion control logs, and wattles. As one of the few American-owned suppliers of gabions and geotextile products, we take pride in the durability and sustainability of all of our erosion control supplies. Get in touch with us today for a free quote on your project!