Gabion Glass Rocks for Sale in a Wide Spectrum of Colors
Gabion Glass Rocks
Make your landscape pop with color or reflective brilliance when you use our gabion glass rocks in your next landscape project. Our beautiful glass landscaping rocks are ideal for use in gabion walls and fences, but also for glass gardening projects, in fire pits, or even as decorative garden paths. We offer a wide selection of glass for gardening and landscaping. Transform your property with our glass products and natural stone products for an aesthetically pleasing look that enhances your home or commercial landscape.
What Are Glass Rocks?
Glass rocks are a raw material that Gabion Supply sells in many sizes and colors. Our glass rocks are made exclusively from recycled glass, so customers can feel great about including them in their sustainable or eco-friendly projects. Our glass rocks are versatile in their color, size, and application.
The rocks are an important construction material for gabion wall or fence filling, but their uses are seemingly endless. Landscaping with colored glass stones can enliven the look of your outdoor space and help you create a distinctive look for your yard, patio, or commercial space.
What Applications Are Glass Rocks Used For?
Our customers use our glass rocks for a wide array of projects. Because we sell them in so many different colors, they offer tremendous versatility. You can use our glass rocks for:
Gabion Walls and Fences
Our glass rocks are ideal for use as fill for gabion wire cages used to create gabion privacy walls and fences. The colored glass stones can enhance the aesthetic appeal of a yard or patio space. We sell glass stones in turquoise, yellow, and in a mix of colors. The glass quality is outstanding and makes a durable fill for these features. Because the glass fill is permeable, it allows for excellent water draining and air circulation.
Water Features
Our colored glass rocks lend transparent and reflective beauty to outdoor water features like pools and fountains. Choose from our selection of beautiful colors to create a captivating outdoor water display. Place the rocks along the edges of cascades or create a glass backdrop for your spa or swimming pool.
Fire Pits and Fireplaces
Many customers use fireplace glass to create an eye-catching look for their outdoor fire pit or fireplace. Choose colors that complement your home structure or patio to create an upscale look at an affordable price.
Decorative Paths
Use our glass rocks to create decorative paths in your garden or stunning rock displays to highlight focal points in your landscape, such as ornamental trees or rose plants. Our rocks make attractive landscaping additions that can even help you tamp down on weeds when installed in garden beds or along bed edges.
Have something else in mind? We'd love to hear about your next landscaping project using natural stones or glass rocks.
What Are the Different Types of Gabion Glass Rocks?
Gabion Supply features different types of glass landscaping rocks, including:
Gabion rocks: These are ideal for use in gabion wall and fence structures.
Solid color glass rocks: Choose from our wide array of solid colors, including black, blue, turquoise, and green.
Mixed color landscape glass rock: Choose from special mix assortments to create visually appealing glass rock displays.
Crystal color glass rocks: Add a gem-like quality to your next landscape project with our colored crystal rocks.
What Are the Different Sizes of Gabion Glass Rocks?
We sell glass rocks in small, medium, and large sizes. Our gabion rocks, however, come in medium and large sizes that are ideal for use in wire mesh cages associated with gabion wall and fence constructions. Not sure what size glass rocks to use or how many rocks your project will likely need? Feel free to contact us for advice. When it comes to gabion fence and wall projects, the general consensus is that you'll need 90 lbs per cubic foot of the feature. However, feel free to reach out to our team for assistance. Gabion fencing and walls are highly customizable; we'd be happy to consult about your next project.
What Are the Benefits of Using Gabion Glass Rocks for a Project?
Using glass rocks from Gabion Supply is an eco-friendly way to transform your outdoor setting with color and beauty. Our rocks are made from recycled glass, so they're a wonderfully sustainable option for landscape use. In addition, owing to the rocks' versatility, they can be used in many different applications, including gabion structures, fire pits, water features, garden beds and more.
Shop Gabion Supply to find glass rocks in the colors, sizes, and quantities you need to enhance your next landscaping or patio project. Remember to contact us if you need any assistance or advice about your glass rock order.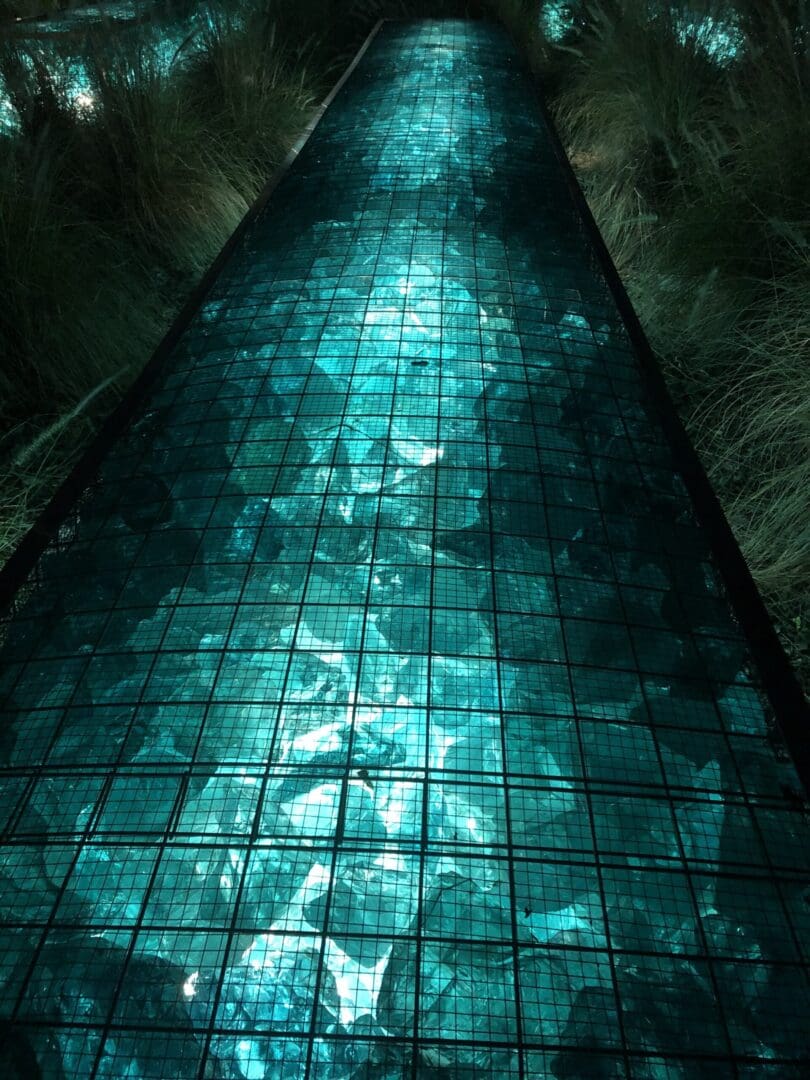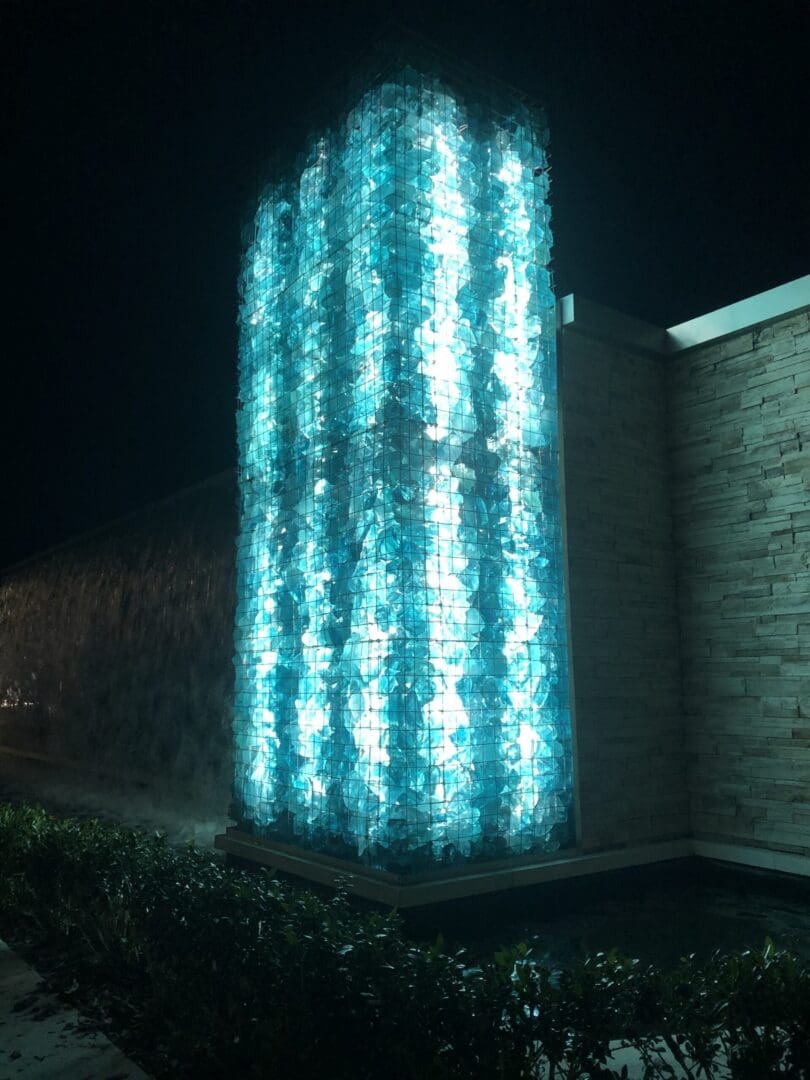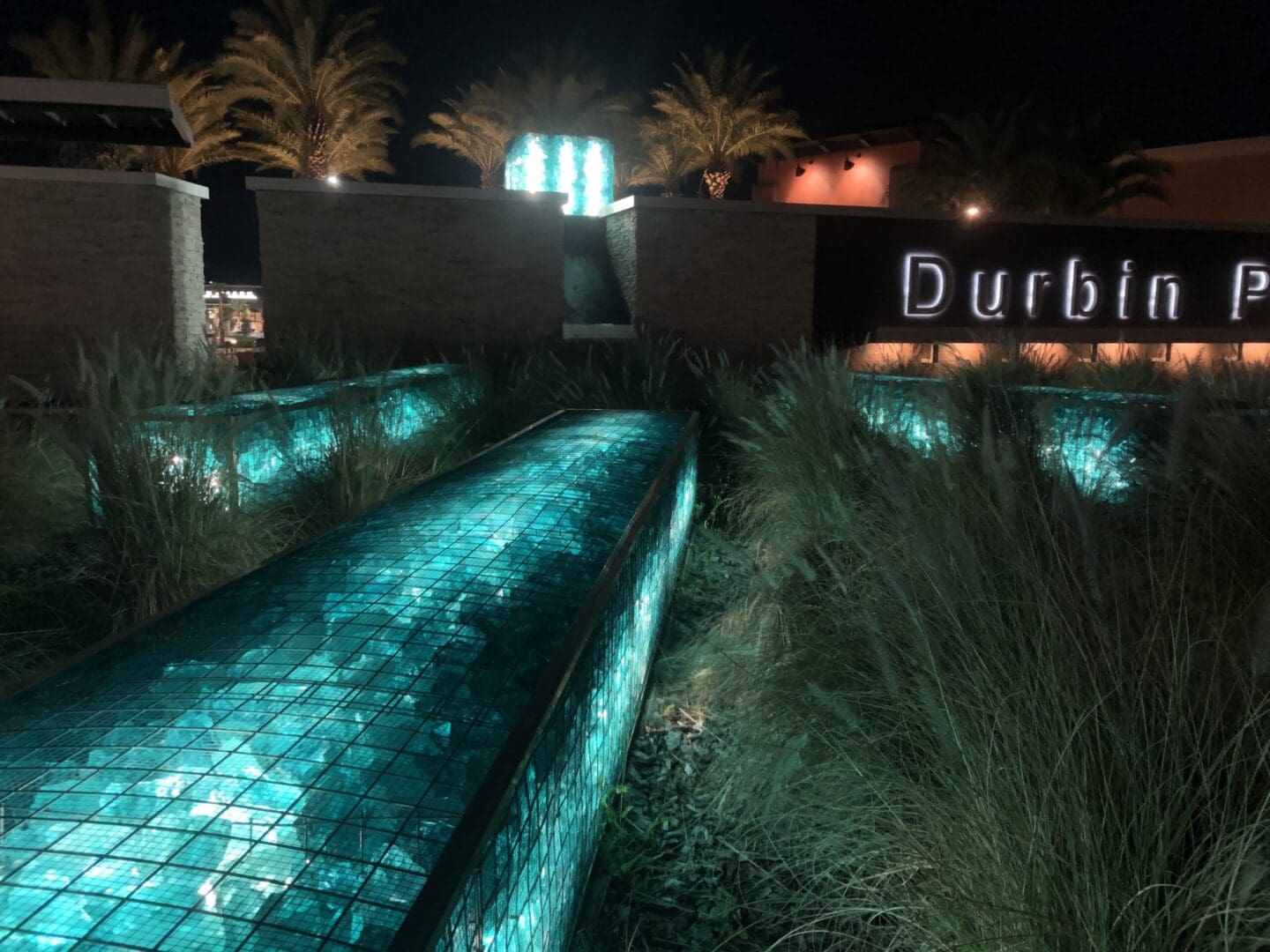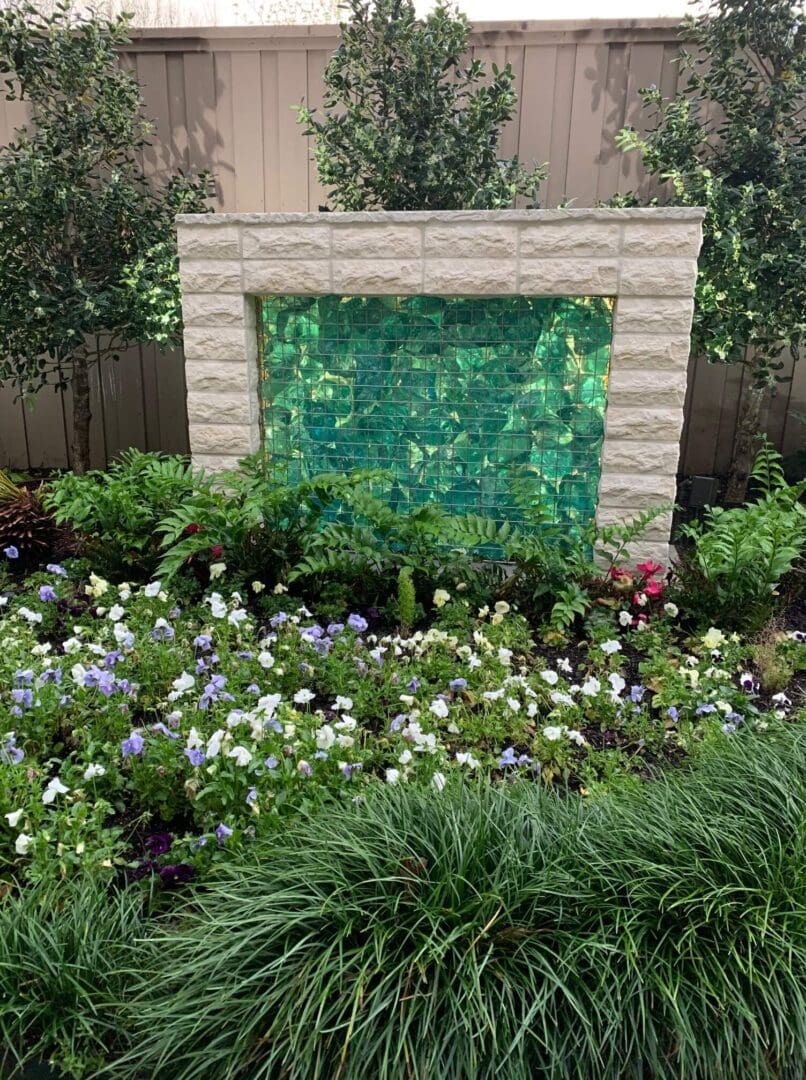 THESE STUNNING GLASS ROCKS MAKE A GREAT ADDITION TO A GABION WALL, PLANTER, FIRE PIT, WATER FALLS,  ETC.
THEY ARE MADE OF 100% RECYCLED GLASS WITH A VARIED CHOICE OF COLORS AND SIZES  TO FIT YOUR DECORATING IDEAS.
ADD LED LIGHTING TO MAKE YOUR PROJECTS COME ALIVE !
Glass rocks are sold by the pound and can be shipped in 50 lb bags or in super sacks which hold around 2,000 lbs each.